Jun. 22, 2022
With the coming of "smart cities", smart transportation, smart manufacturing, smart services, etc. have all penetrated our clothing, food, housing and transportation. Many companies have also made full use of QR code automatic identification technology, mobile Internet and Internet of Things and other technological means. The QR code scanning module is added to the present product to inject new blood into the development of the industry, such as bus QR code card reader, subway ticket gates, smart devices and smart handheld terminals.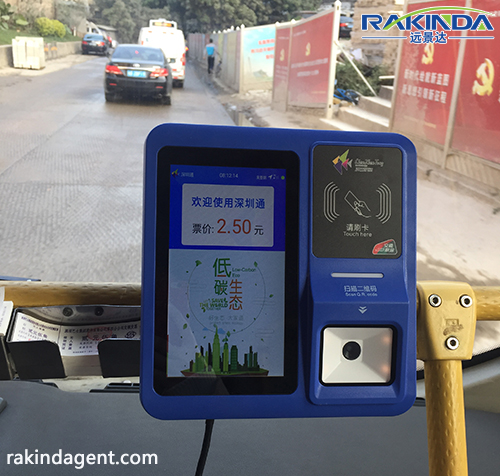 The application of QR code scanning module makes the perception and recognition of "smart city" more intelligent. Next, we will learn about the application of QR code scanning module from industry application to market demand.
Nowadays, most of the bus QR code swipe readers that are popular in major cities have integrated QR code sensing modules inside the RD4300Pro. It adopts the self-developed intelligent core decoding technology to give full play to the functions of automatic barcode identification, collection and data transmission. It can quickly read the barcode/QR code information displayed on paper documents and mobile phone screens according to the needs of different industries, and the reading performance has reached the international advanced level. Different LCD screens of mobile phones generally have different contrasts, colors and reflection degrees, which can be quickly read by the scanner. Because of its compact size, it is easy to be embedded and integrated, and it is a powerful assistant for bus code scanning all-in-one machines, self-service ordering machines, logistics cabinets, and self-service payment terminals, and can provide more secure, reliable, convenient and comfortable intelligent services.
This RD4300Pro two-dimensional code scanning module from Shenzhen Rakinda is widely used in self-service terminals to scan codes. The scanning window uses a large viewing angle sensor, which can satisfy multi-angle reading. It is used in self-service terminals, movie ticket machines, and medical self-service scanning machine.
Features:
1. Large viewing angle sensor: It is very suitable for self-service code scanning equipment, gates and bus code scanning and card swiping equipment.
2. Instant scanning and reading without software installation, sensitive scanning code, to meet the fast scanning needs of self-service scanning equipment.
3. Multiple communication interfaces, support paper and screen QR reading
4. Compact body design, small size, easy to embed into integrated self-service equipment.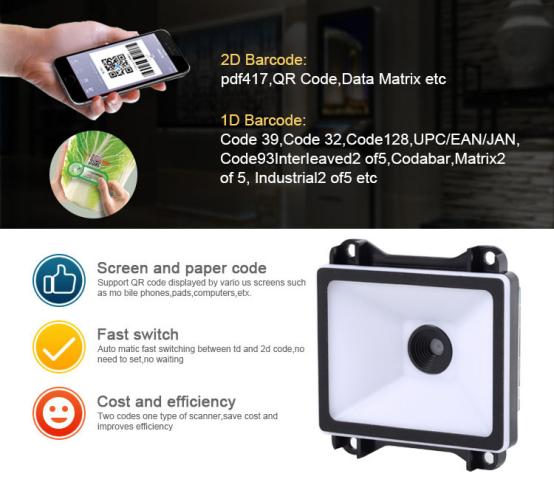 Shenzhen RAKINDA focuses on QR code related technology and hardware R&D and manufacturing. It not only provides better and more cost-effective QR code scanner modules for major domestic enterprises, but also provides barcode technology services for partners, Two-dimensional code payment and excellent two-dimensional bar code recognition solutions give customers a competitive advantage. If you have any needs, please feel free to contact us! We will provide you with various embedded scanning module sample tests, QR code scanning module OEM application solutions and professional technical services to meet your development and deployment.